The Origins of Di Lorenzo Coffee
Di Lorenzo Coffee is a tale of love and passion for the perfect cup. Founded in 2003 by Aldo Cozzi, who was driven by his obsession for perfection and love for Italian coffee, this specialty blend was created to bring the authentic taste of home to coffee lovers in Australia. Aldo soon realized that simply importing coffee from Italy was not the solution to bring authentic taste. The freshness and sustainability of the coffee were just as important. This led him on a journey of research and experimentation, determined to find the perfect balance of Italian flavor and Australian style. After much effort, Aldo's hard work paid off and Di Lorenzo Coffee, with its iconic red logo featuring a little cup, quickly became a popular choice in exclusive cafes and restaurants across Sydney. The unique blend, crafted with love and passion, provided a taste of Italy like no other and satisfied even the most discerning coffee connoisseurs.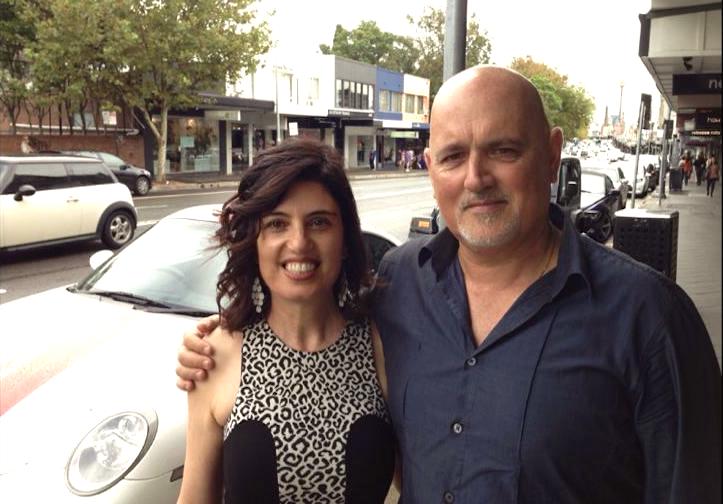 The Lifelong Love Story Behind Di Lorenzo Coffee
Uncovering the Inspiration Behind the Brand Name
The love story behind Di Lorenzo Coffee doesn't end there. Aldo was inspired by his wife, Mina Di Lorenzo, and named his creation after her as a tribute to their love. Aldo wanted to share his family's recipe for espresso with Australians, but he wanted it to be more than just another coffee brand. He wanted to create an experience that was inspired by the Italian coffee culture and lifestyle, but still felt distinctly Australian. So he created a brand that was both unique and approachable, fun and sophisticated. With the red cup and bag now being easily recognizable to coffee enthusiasts in Sydney, it has become so popular that it is even featured on social media and the iconic Australian TV show "Home and Away" as the go-to coffee brand in Sydney. The red cup is a symbol of Italian passion and love. We have worked hard to create a brand and an experience that feels like an invitation into the world of Italian coffee. The red cup is the first thing you see when you walk in our stores; it's inviting, friendly and warm. It brings people together to celebrate life's simple pleasures.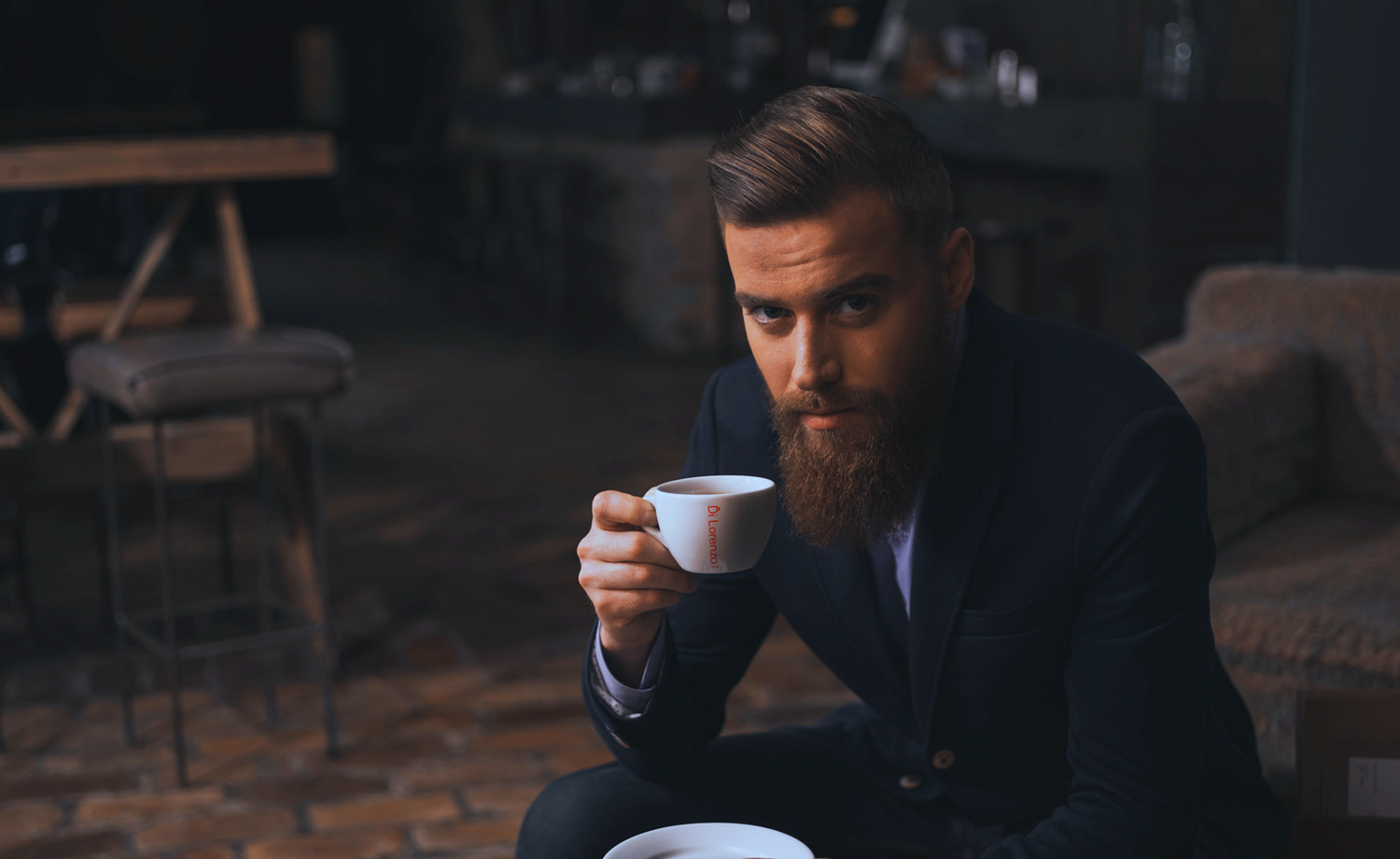 The Taste of Di Lorenzo Coffee
A Robust Rich Flavour and a Smooth,
Well-balanced Taste Profile
Our specialty coffee blend is crafted with love and care, making it the perfect choice for an Italian style espresso or an Australian double shot latte. We combined the best beans from some of the finest coffee growing regions in the world. From Brazil, Colombia, Ethiopia, Guatemala, and India. Our secret roasting technique brings out the rich cacao and nutty notes, with hints of caramel, resulting in a full-bodied, luxurious taste that is hard to resist. You'll experience deep chocolate flavors with a subtle sweetness that lingers on the palate.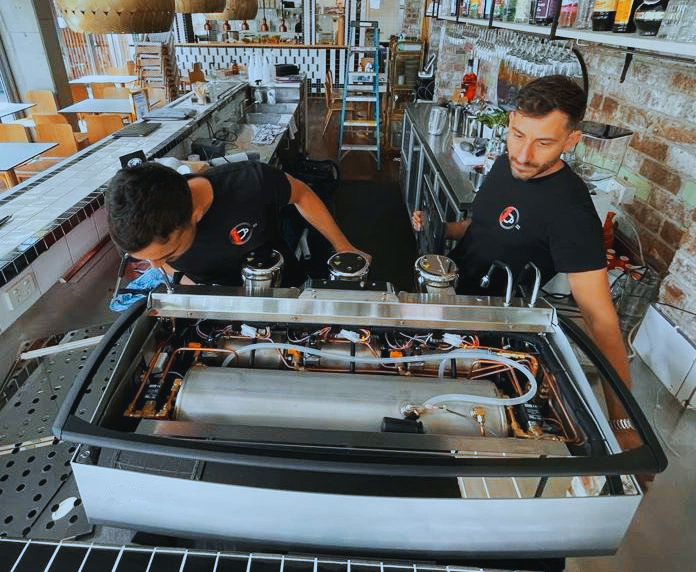 The Heart of Di Lorenzo's Success
Pouring Our Hearts Into Our Service, Every Day
The team at Di Lorenzo continues to spread the love for authentic Italian coffee, providing exceptional service to coffee enthusiasts everywhere. With our commitment to quality and our passion, Di Lorenzo Coffee enhances the coffee-drinking experience for all who crave a taste of Italy in every sip. We don't just provide coffee beans, our customer care team provides you with equipment, support, training, and shares all the knowledge you need to achieve the perfect cup, just the way you want it.
Today's Mission Focus
The Hospitality Industry

Di Lorenzo Coffee is dedicated to continuously providing the finest restaurants and cafes with exceptional taste and service, both in Australia and around the world.

Homes and Workplaces

Our goal is to bring the authentic Italian coffee experience to homes and workplaces, such as offices and retail spaces, through our specially crafted blend that is compatible with home and office brewing equipment.

The Community

We are committed to reducing our environmental impact by offering sustainable packaging, like our recyclable coffee capsules, our organic brand or specifically designed for non-dairy milk options.

The Network

At Di Lorenzo Coffee, we love to collaborate with like-minded individuals and businesses across industries who share our passion for authenticity, quality, and family values.
Meet Di Lorenzo Coffee Team
Aldo - Visionary Founder and Dynamic Director

He's the mastermind behind our company and always leads by example. When he's not in the office, you'll find him cruising on his motorcycle, visiting clients and building relationships. He's the driving force behind our success.

Zareh - Financial King and Budget Boss

He reigns supreme over all things financial, he's also known to enjoy a good meal, especially when it's a gift from our clients. The name King Zareh the Best says it all!

Luca - Sales Superstar and Customer Lover

With his dynamic personality and expert touch, he's always bringing in the big wins for the company. He's the one who will leave you feeling confident and taken care of.

Gabriel - Head of Spanners and Bolts

Just like his name, he brings peace and order to our workshop and equipment, making sure everything runs like clockwork. He's a true angel in disguise.

Lilian - Financial Wizard and Talent Tornado

With her magical touch on numbers, she brings harmony not just to the books but also with her beautiful voice.